I am having a new problem with MKVToolnix and subtitles.
https://i.postimg.cc/QtvWbwDS/X1.png
https://i.postimg.cc/brbSFgNP/X2.png
Whenever I add one of these subtitles to any of these Matroskas MKVTOOLNIX disregard my advice to tell all of them are english, and somehow interprets the "de" among the words means it should be german.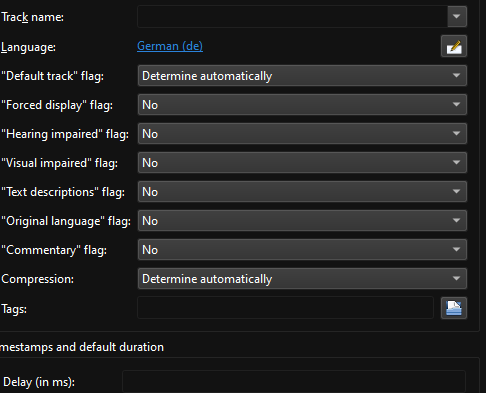 There's just one problem here, the words "de" are part of "cor-de-rosa" which means "pink color" in portuguese.
The mistake MKVToolnix is making would be similar to telling me this:
The Adventures.mkv
The Adventures.srt
Would result in this: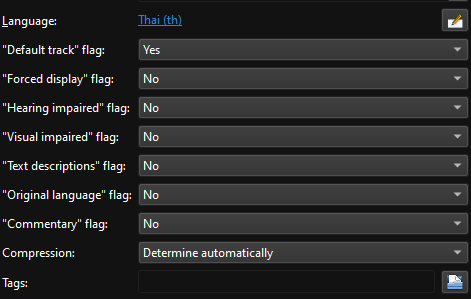 Since this is a primary mistake I need to disable this for good. Whatever language I said the program to assume it is (in this case english) needs to be the one attributed to ALL subtitles. No matter what.